[Although it's technically been only one day, I'm going to separate it into two blogs so things are more coherent.]
Nine months ago, my fellow Brownies and I landed at Oakland International Airport after departing from my summer program at Brown University. During my trip there, I had visited many colleges, including Yale University. However, I had never envisioned that nine months later, I would be back at Yale, visiting not as a prospective student, but as a prefrosh.
Thanks to the Ivy League Connections, I was able to visit Yale for their Bulldog Days event, which is being held from April 13th through the 15th. Thank you to Mr. Ramsey and Ms. Kronenberg for making this trip possible, which will impact the rest of my life. I would also like to thank Mr. Wilson and Ms. MacDonald for writing the teacher recommendations which helped me get into Yale, as well as Ms. Bulls, Ms. Mosley, Ms. Yost, and Ms. Kahn, all of who also helped me get the paperwork and information together to make my admission possible.
Tuesday Night:
Butterflies have taken nest in my stomach. I'm nervous and scared to visit Yale as a prefrosh, but at the same time very excited to meet the new people and to visit the campus. With my favorite pair of weathered khakis, my worn-out sneakers (which might leak water), and my brother's thick jacket over my gray hooded sweatshirt, I'm ready to go out and embrace adventure.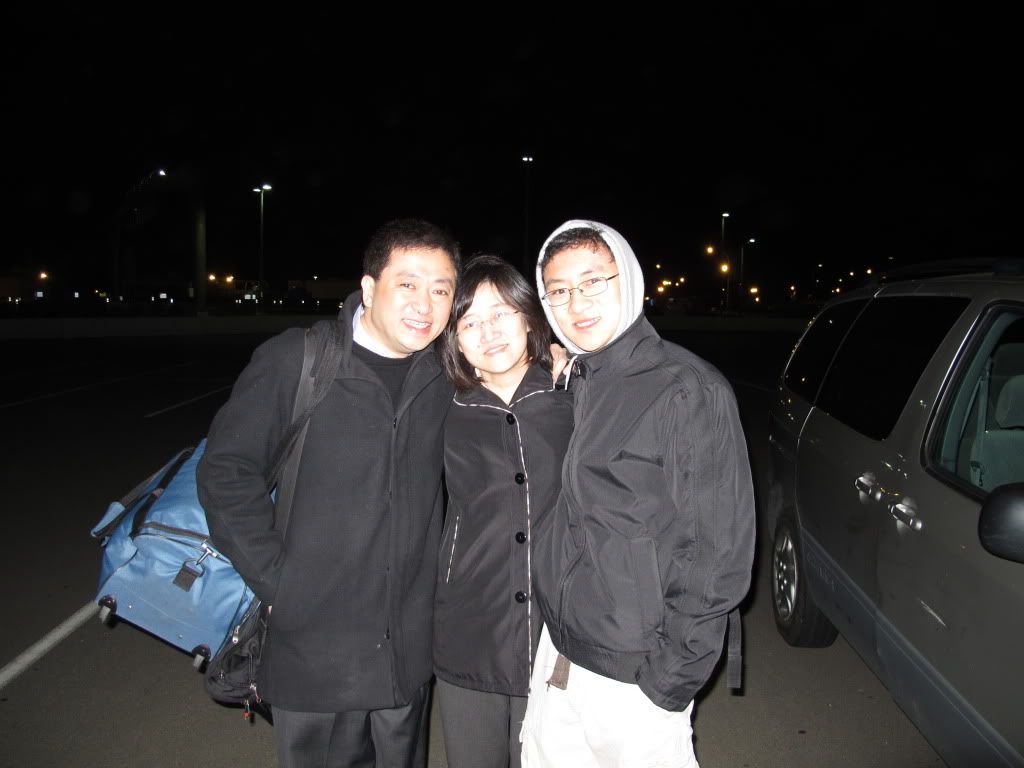 -My Family and I-
As we arrived at Oakland International Airport, I said my goodbyes to my brother and my mother, and my father and I were one step closer to Yale. Inside the airport, the place was a ghost town. Lines were empty, stores were closed for the night, and a couple maintenance workers made their roundsVery few people were milling about, and the ones that were still at the airport were happily making the best of a long night with their families by taking pictures or telling each other jokes and stories. I had to stop and remember that without the ILC's support, I would not have had my father along with me, and for that I was very grateful to the ILC for giving me someone to take care of me at Yale.
The flight from Oakland International Airport to John F. Kennedy International Airport was an uneventful flight. I fell asleep, and before I knew it, I had arrived in New York.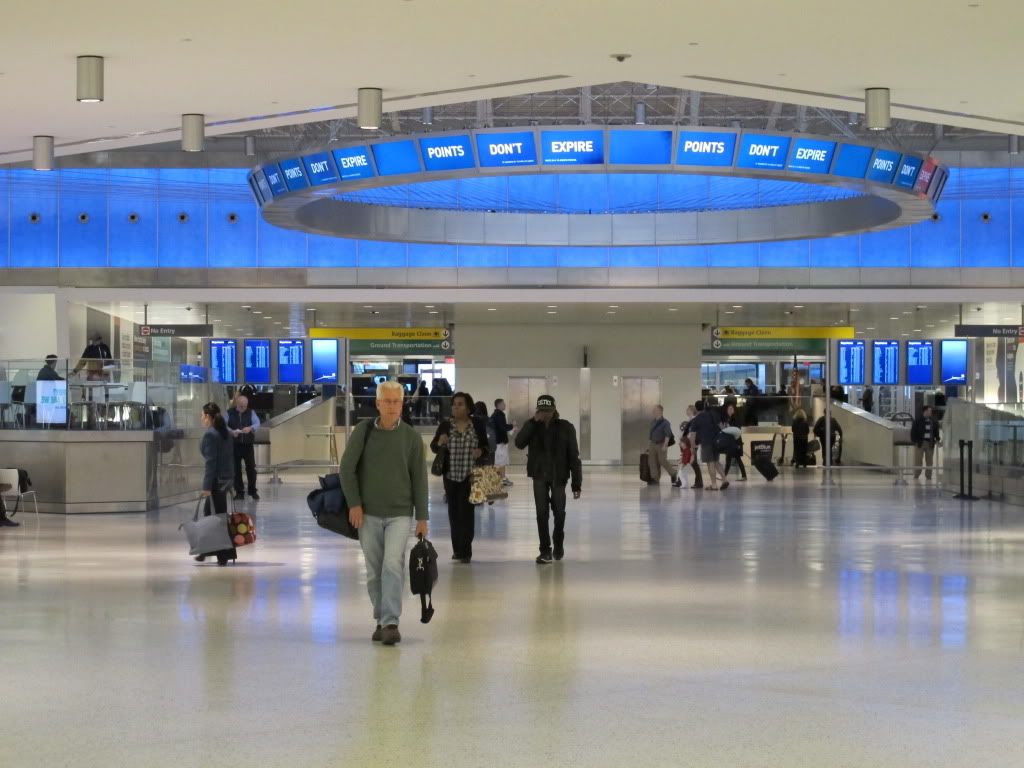 -Futuristic JFK-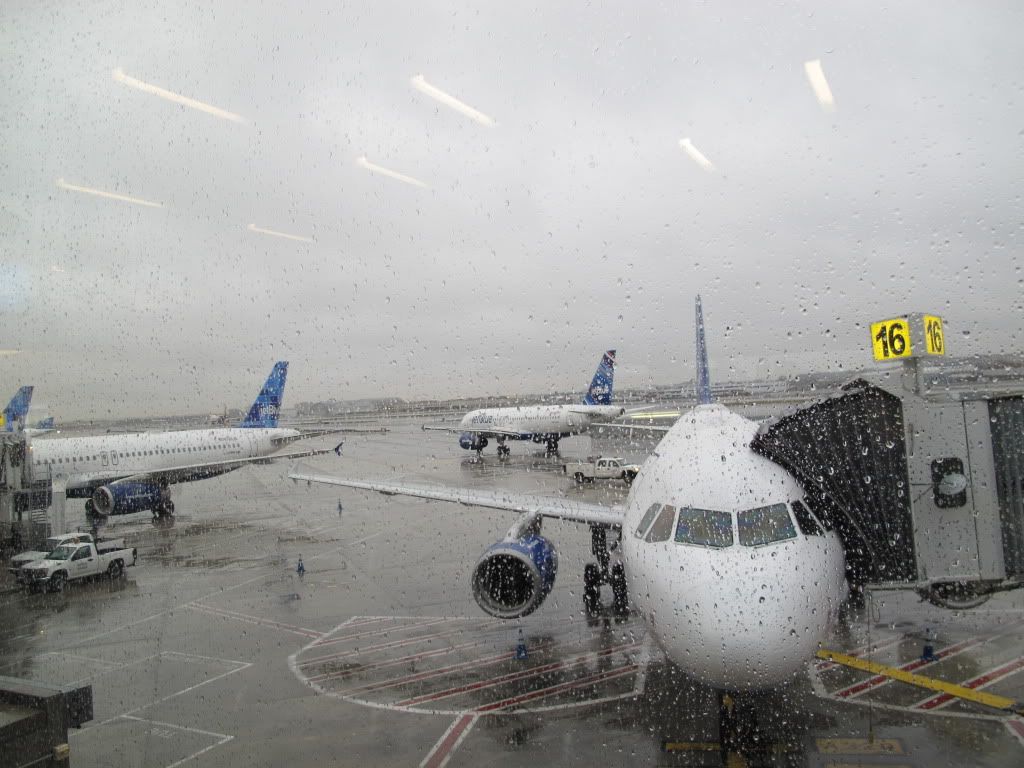 -Rainy JFK-
The transformation from OAK to JFK was complete. Where OAK had been comfortingly small and compact, JFK was sleek and futuristic.

There was a slight problem in that the weather outside was rainy. When we had checked the weather forecasts earlier, they had said that the skies would be partly cloudy, but no rain. In accordance with that, we had packed no umbrellas, and my shoes would soak up water faster than a sponge.

Regardless, we headed out of the airport and picked up a rental car and headed down to New Haven.

As for the rest, I shall post it tomorrow. I must sleep and get some rest for an action-packed day tomorrow!

From New Haven,

Austin Li Long

Pinole Valley High School
ILC Brown '10